Who we are
Creativity inspires us, tradition keeps us grounded, quality is timeless.
Laranjinha has been producing comfortable high quality clothing for babies and children since 1981.
Our genuine and unique designs have spanned generations. Soft and natural materials, combined with innovation, are incorporated in four lines, each with distinct characteristics and size range:

· Mini (00m › 24m)
· Baby (3m › 36m)
· Kids (2Y › 10Y)
· Chic Collection (3m › 10Y)

Our products follow the highest quality standards. Everything is 100% made in Portugal, expressing the brand's concern with the reduction of its ecological footprint and the support of local manufacturers.

We are amazed to see how many of our dreams have come true for the past 40 years. We count on a strong worldwide network of partners, resellers, suppliers and our employees (some of them are with us since the beginning) to carry on dreaming and growing, along with our little customers, for generations to come!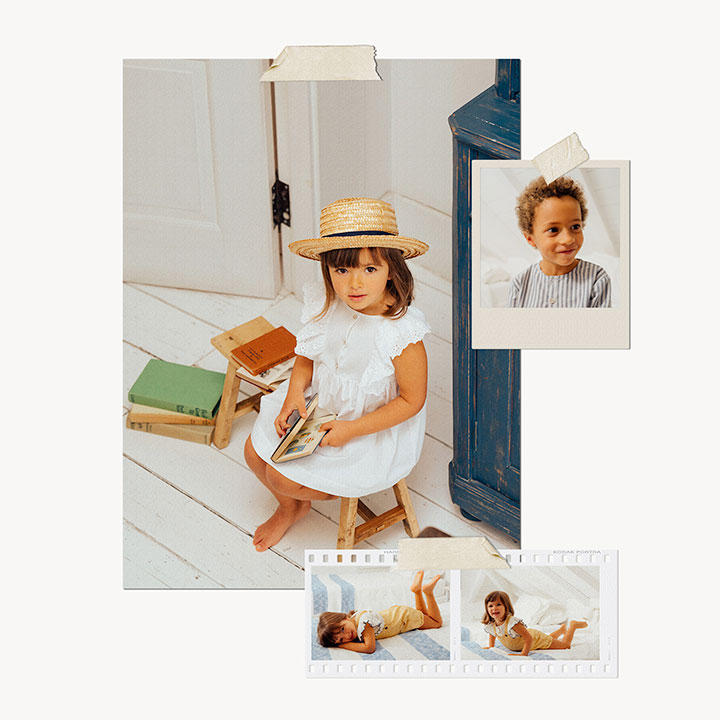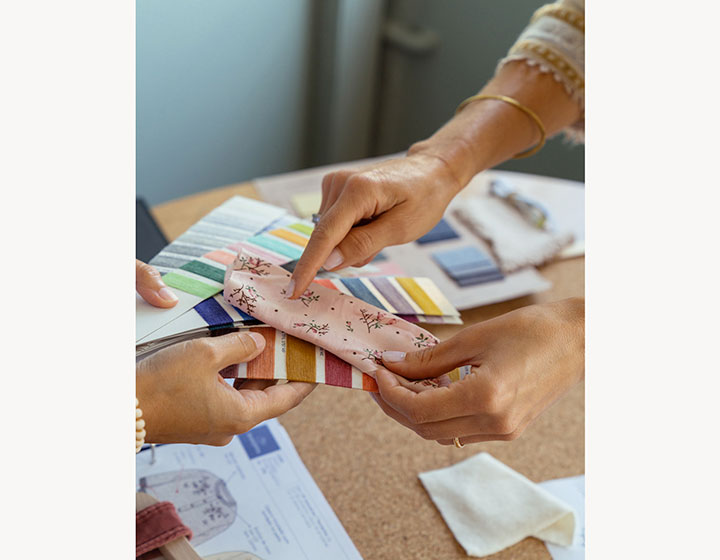 What we do
We create high-quality pieces that are passed down from generation to generation.
Comfort and practicality are key in pieces designed not only for babies and children, but also thinking of their parents and families, ultimately aiming at the child's best development. A few examples are the seamless pieces, anti-bacterial garments for newborns and babies until 12 months-old (including a special size for prematures), or the easy-to-dress two and three in ones.

Known for the delicate and timeless style that is the hallmark of its collections, Laranjinha adds a surprising contemporary touch to its four seasonal lines.

Moreover, Laranjinha provides personalized one-on-one guidance and counseling, both physical and digitally. All our employees are trained to better understand and advise about the needs of babies and children (especially newborns) and their families, and our Customer Care Service has an impressive record of positive feedback.
Our family
One company, two brand sisters
Laranjinha is part of a textile group - Hall & Ca, SA. - headquartered in Porto, Portugal. In 2016, and to strengthen its portfolio, the Group created a new brand. Snug is a baby clothing brand - from 0 to 24 months - that seeks to offer more environmentally friendly options through the creation of pieces using more sustainable raw materials and more conscious manufacturing processes. Laranjinha's sister brand combines timeless aesthetics with comfort through wider fits.
You can find Snug for sale at the Laranjinha online store.

Where we are
From Portugal to the World
In addition to our own stores in Portugal, we have a worldwide network of resellers.
See, below, the countries where you can find Laranjinha.

PORTUGAL - ANDORRA - AUSTRIA - MALTA - GREECE - SWEDEN - POLAND - UNITED STATES - SWITZERLAND - ANGOLA
SAUDI ARABIA - HONG KONG - DOMINCAN REPUBLIC - KUWAIT - PUERTO RICO
UNITED ARAB EMIRATES - EL SALVADOR - MOROCCO - ISRAEL - JAPAN - BAHRAIN - FRANCE - LUXEMBOURG
UNITED KINGDOM - SLOVAKIA - NETHERLANDS - BELGIUM - SPAIN - ITALY - GERMANY